---
---
1 SolWebServer
SolWebServer is one of the simplest HTTP WebServer.See Figure 1.

To set parameters for this web server, please select [Tool] menu and select [Server Setting] item.
Please set the [Port Number] and [Document Root] in the [Server Setting] Dialog. See Figure 2.
This tool can be used to test the html files on your local host before uploading the html files to a
remote real web server site. See Figure 3.

2 Download
You can download the latest SolWebServer 1.0.0.1 : (SolWebServer.zip)

Figure 1 SolWebServer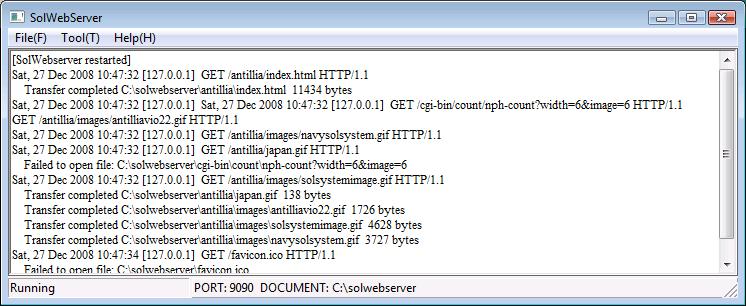 Figure 2 Server Setting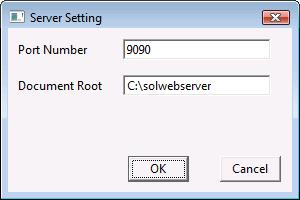 Figure 3 Accessing to SolWebServer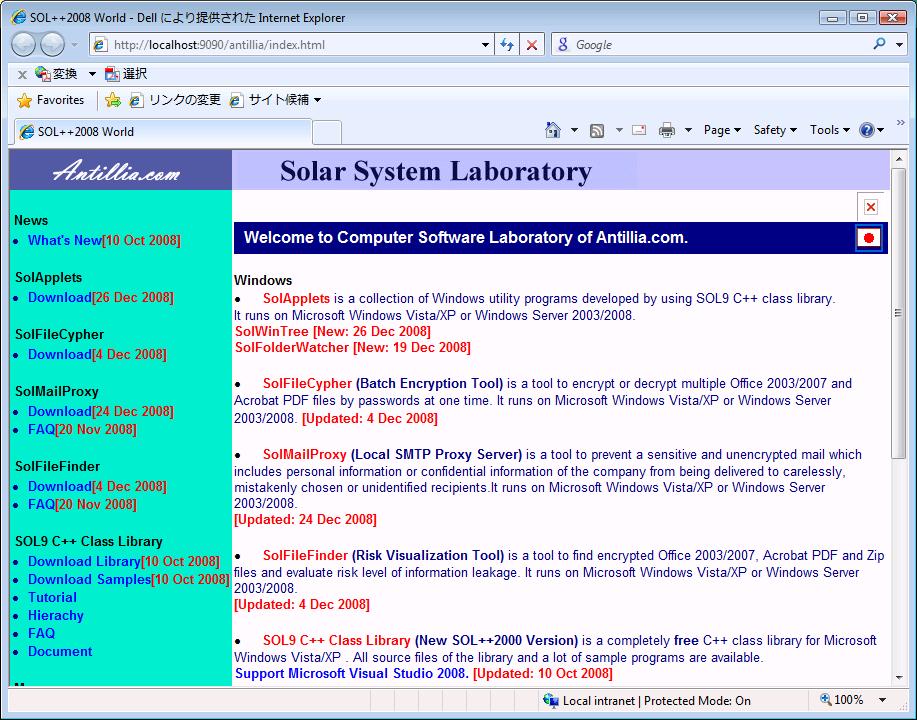 ---
Last modified: 6 May 2016
---
Last modified: 6 May 2016
Copyright (c) 2000-2016 Antillia.com ALL RIGHTS RESERVED.